Health
A school workout familiarises children and young people with exercising. The exercises give the body and mind energy and increase the ability to concentrate in class.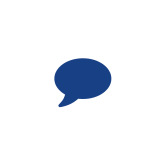 Social stimulation
Exercising together outside stimulates the social contact and group feeling between the students. Outdoor fitness makes exercising fun and enjoyable for all students. 
Customised range
The equipment is specially designed for the youngest users. The layout and size of the park will be tailored to your school in consultation with you.  
Safety
All outdoor equipment meets the highest safety standards for fitness equipment and playground equipment, and is TÜV approved. In addition, they are weatherproof and robust.
Rental
It is possible to rent certain equipment for a short period of time. This way, the students can get to know the equipment and test it out a bit beforehand.