Advantages
For care facilities
It is very important for residents of assisted living and care centres to be able to remain active on a daily basis. That's why OFS developed the ideal exercise garden customised to the needs of care facilities. Mobility, independence, and social interaction can be maintained with the help of the equipment.
Health
An outdoor fitness park lets residents exercise together in the healthy outdoor air. The extra dose of vitamin D is crucial for maintaining muscles and strong bones.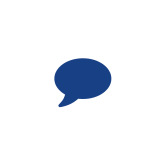 Social stimulation
Exercising together outside stimulates the social contact between the residents. During and between the exercises, you can have a pleasant chat with fellow residents and the monitors.
Customised range
The equipment is specially designed for the elderly and adapted to your care facility. Residents with dementia or reduced mobility can also get extra exercise outdoors.  
Safety
All outdoor equipment meets the highest safety standards and is TÜV approved. In addition, they are weatherproof and easy to maintain and use. 
Rental
It is possible to rent certain equipment for a short period of time. This way, the residents can get to know the equipment and test it out a bit beforehand.